Three reasons why Frank Lampard Chelsea Manager should happen.​
With each passing day, the "Frank Lampard Chelsea manager" rumors keep getting stronger, and Maurizio Sarri to Juventus is done! There are a lot of Chelsea fans that are skeptical about this appointment and would like that Lampard gains more experience before managing Chelsea. A lot of the fans have their doubts and are not entirely convinced that Lampard would be able to live up to the expectation.
You all know the reasons why he should not be appointed Chelsea's next manager – need more experience, need more stability in the club, transfer ban, and the list goes on. However, let's look at the other side. Just like how a coin has 2 sides, similarly, every decision has 2 sides.
Read on to find out why Frank Lampard should be the next Chelsea manager.
---
1) No more player power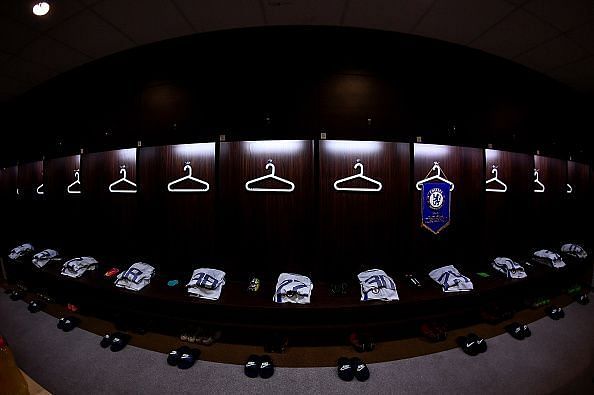 How many times have you heard in the past about player power in the Chelsea dressing room? Many. However, with Lampard in-charge, doubt there would be any such incidents. Along with him, even Petr Cech is set to return to the club. Not to forget, maybe Jody Morris might also be a part of the team.
With such influential names in the team management, surely players would think twice before showing who the boss is. When someone like Lampard speaks in the dressing room, players listen.
Managers in the past have come out to say that they would leave the dressing room at times and let the likes John Terry, Didier Drogba, Petr Cech, Lampard, etc speak. From this, you can understand the respect players have for them.
2) Time to bring stability at the club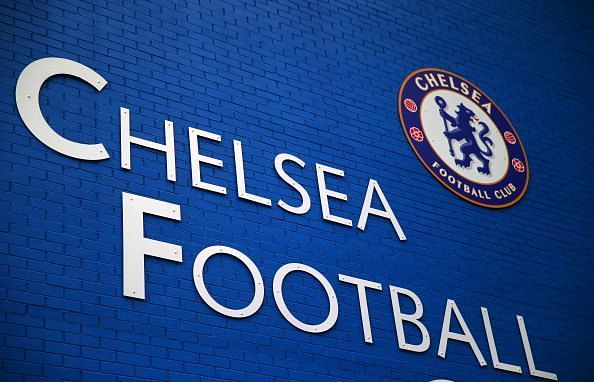 The club really lacks stability at the very top – hiring/firing managers now and then, no proper long-term plan, no Director of Football – a lot is wrong at the club.
No doubt about the fact that the club has to work on a lot of things, it can first start by bringing in Lampard to ensure there is managerial stability, at least for a few seasons. And the only way that will happen is if the club brings in someone whom the fans love, respect and look up to.
And with Cech coming in, looks like the club has realized that they badly need a DoF – Cech would have a similar role to that of a DoF.
The club needs a long-term project and also needs to promote youth. Chelsea has one of the best youth academies in the world but rarely do players break into the first team. This needs to change. The club can't treat their academy players as a way of making money.
And with the transfer ban more or less likely confirmed, this would be the best time to give them the opportunity and a stage to showcase their talent and prove themselves.
The atmosphere in the stadium as well will most likely change, and there will be a sense of unity and positive vibes all around. The fans have been negative for way too long; it's time to spread positivity all around.
3) Transfer Ban – No high expectation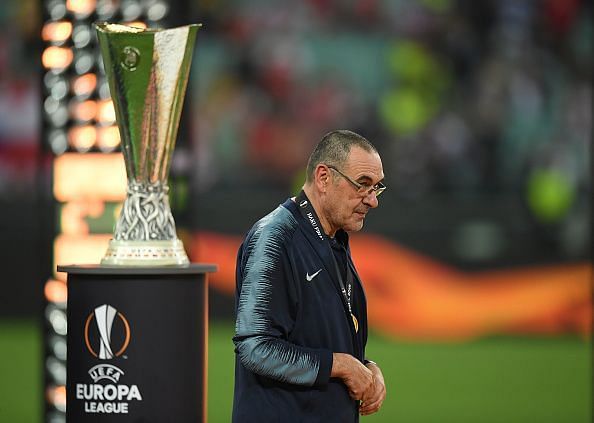 Continuing from my last point. Every day you hear news about the transfer ban and the story is different. One day it says the club has appealed for the ban. The next day you hear the club has appealed but did not ask for the ban to be frozen yet. Then you hear something else. There is a lot of confusion regarding this. However, it seems like Chelsea would not be able to buy new players this summer.
Let's assume the club cannot buy new players. So what now? Use the youth and the 40+ players out on loan! Yeah, that's some number.
Lampard has worked with young players during his time at Derby County and can surely do it again. And with the transfer ban in play, the club wouldn't set high targets for their new manager. Not to mention, they just lost their best player as well. And the injuries to Ruben Loftus-Cheek and Hudson Odoi, do not help the case.
This could be a rebuilding year for the club, a season to correct the wrongs, a season to change how things work, a season to have a plan for the future.
---
Just to be clear, the writer is also not 100% convinced with Lampard taking over. He has his doubts/concerns as well and would prefer someone with more experience. And he feels that Chelsea is pursuing Lampard only because he is a club legend. Lampard is someone that can unite everyone, and surely the fans will have patience, or at least the writer hopes so.
He can turn out to be like Zidane or Guardiola or on the flip side – Ole. It is risky but let's not rule him out before giving him a chance to prove himself. This could be the very moment from where all things fall in place for Chelsea – stability, patience, long-term project, a future for the academy players, etc.
Only Chelsea can have a transfer ban and yet still be in the very top of the news every single day. It is never a dull moment with Chelsea Football Club.