It's not time for the Fantasy Football draft yet, but you have to stay up on what is going on around the league. Welcome to Fantasy Football Weekly. This week we take an up-close look at some NFL tight ends.
Fantasy Football Weekly
2020 NFL Fantasy Football Season – 1st Edition
Player spotlights, team fits, opportunity knocking, all are regular features and tools for you to add to your bag of tricks. Let's jump right into the Fantasy Football Weekly.
Player Spotlight
TE T.J. Hockenson – Detroit Lions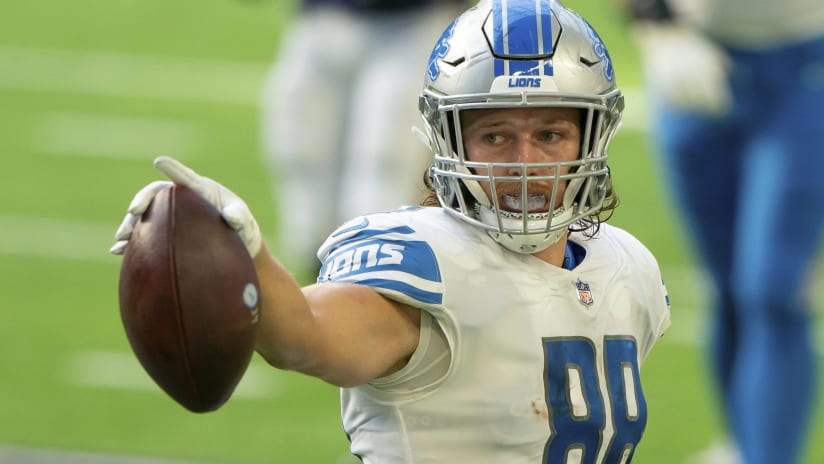 Talent, opportunity, and scheme all come together for the now veteran NFL player as he enters his magical 3rd year season and the arrow is pointing up. Hockenson had a very nice production growth in his second season placing himself just under the top-tier of TEs in the league. He is now in an offense where he is the most talented receiver on the field. Look for T.J. to get a TON of targets and the kid knows what to do with them. He averages 11 yards a reception on his career and knows where the endzone is. Not as prolific as the trio of Kelce, Waller, and Kittle this could be the year he steps into their realm. You can get him much later than the top 3 and he won't hurt you even if he doesn't take the next step.
Nick Shook took a solid look at the kid here. – Amid the disaster that was much of the Detroit Lions' 2020 season shined a beacon of hope at one position the team hasn't been able to rely on for some time. ……
Team Fits
TE Travis Kelce – Kansas City Chiefs
A preeminent player on a preeminent team the Chiefs will again finish near or at the number one position in the league in total offense and Kelce's production is proven. He is going to go over 1,000 yards. He is going to score double-digit (or near) TDs and the guy is a freaking high-light real. All you have to do is get him the ball and he has Patrick Freaking Mahomes slinging the rock his way. It's what you call the perfect fit. With a better fit than any other TE in the league, you will have to spend a premium pick to get him, but then you plug him in to start and only have to worry about one bye week. Enjoy.
Opportunity Knocking
TE Robert Tonyan – Green Bay Packers
The kid is money. Aaron Rodgers has not been known as a TE-friendly QB over the majority of his career. But if he likes you, he doesn't seem to care what position you play at. Also as QB's get older they can tend to look closer for options. That's TE territory. The reason Tonyan is so intriguing is he holds onto the ball. Next Gen Stats has him rated as the #1 rated receiver from 2020 (click here) with an 88.1% catch rate. Toss in his 11.6 yards-per-catch career average and the kid is a walking first down. Rodgers likes those. What QB doesn't?
Tonyan is entering his 4th year and his production and chemistry with Rodgers really up-ticked last season. He is a mid-tier TE production-wise but look for his production to increase again this year in both yardage and on his 11 TD total. Get him after the top guys are gone and laugh.
Stay tuned to more fantasy football news and tips!