Liverpool Dominant Performance Against Leicester Breaks Premier League Record
Liverpool has been plague with Covid and injuries this season but the Champions never gave up on their season even after losing Van Dijk, Salah, or Alexander Arnold.
Liverpool faced Leicester and many questioned the ability of Liverpool's defensive lineup in the last few weeks and with Joe Gomez suffering an injury in international duty.
Jurgen Klopp placed his bet on his only recognized 1st team CB – Joel Matip and CDM Fabinho who on several instances had to step up in more defensive role.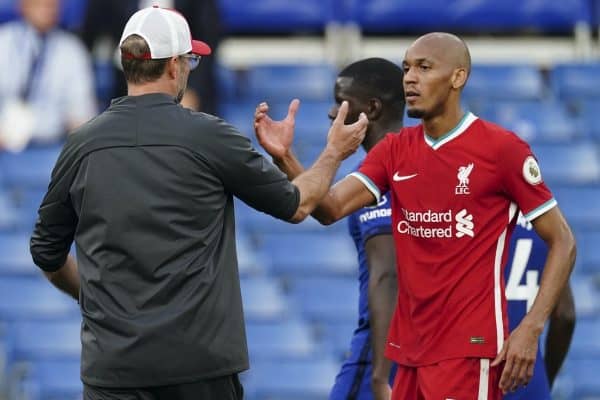 Liverpool showed that they are the true champions today by beating Leicester 3-0. Several youngsters got a chance to show their potential among Nacho Williams and Curtis Jones catching the eye.
Bobby Firmino finally ended his goal drought and sealed the score with a header late in the game. Bobby had a fine day today got close on several instances.


Liverpool's today win increased their unbeaten home record run to mind-blowing 63 games!
Explore More Sports Stories
The Vancouver Whitecaps vs FC Dallas came away with a huge 2-1 victory Wednesday night from BC Place. Facing the 2nd best
The Vancouver Whitecaps vs Quakes kept their undefeated streak alive at BC Place Saturday night with a 3-3 draw. After a slow
After the first leg of the Triple Crown, horses will now have to prepare for another race right in the same month,
Thank you for being here – We would like to ask for your help. Sports Talk Line's independent sports journalism is a unique offering in the world of sports. As we bring you independent sports content WE MADE A CHOICE and unlike many sports news organizations, we have chosen a methodology to operate that allows every reader access to this much needed independent reporting. We are sports fans ourselves, not suits on 5th avenue.
Every contribution, large or small, directly supports independent sports journalism. Your support is what allows our incredible group of freelance writers to continue to hone their craft and bring you accurate sports news. But there is always a new month. We have to continue to receive support from our readers in order to keep this alive.
Help us make independent sports journalism an ongoing reality. Click here to Support Sports Talk Line for as little as $1 – only a moment of your time to help keep independent sports journalism alive  – Thank you.