Intent to Spend?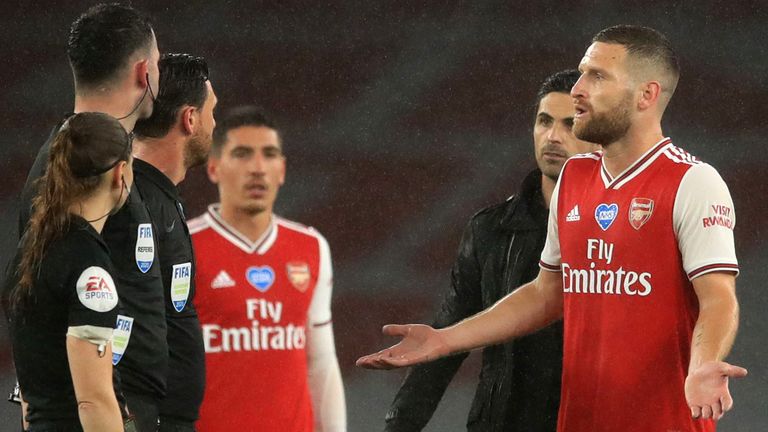 Arsenal has been grinding on the pitch, inching from 9th place up to 7th in the Premier League table on its ten-game post Covid sprint. With European football within reach KSE UK, the British wing of Kroenke Sports & Entertainment, offering a hint of its ambitions in the unsettled sports world.
KSE UK announced Thursday that it has provided loans to Arsenal Securities Plc to redeem two bonds that covered the debt on Emirates Stadium. Retiring the debt under the old terms gives Arsenal more spending flexibility, as £30 million were always required to be set aside as security.
The announcement led to speculation on whether Arsenal would be more willing and able to spend in the summer transfer window? A review of the team's current roster shows it has a wealth of assets who could being in sizable transfer fees and lessen the team's financial burden by subtracting their sizable salaries for cheaper, younger players. This suggests the club could be quite active in providing manager Mikel Arteta his type of players for the next campaign.
It's All About the Net
Transfer stories in the last several windows have worked around a hard narrative. Arsenal, despite its size and market, always has an alleged £50 M transfer budget. That narrative has led many followers, fans and pundits, to downplay the team's chances for big-ticket targets. Nicolas Pepe acquisition, for instance, was pooh-poohed because he was seemingly beyond the clubs means - until he wasn't.
Even if the budget was true, today's news should grow a hypothetical budget to at least £80 M. Add in possible outgoings, and that budget could swell to roughly £200. Arsenal has a lot of deadwood or poor fits from the Unai Emery era. On a recent episode of "Saved by the Bellerin" we identified seven outgoing players and estimated transfer fees:
Henrikh Mkhitaryan - bought out contract
Mohamed Elneny - £8-10 M
Sokratis Papastathopoulos - £8 M
Skodran Mustafi - £10-15 M
Sead Kolasinac - £20 M
Alexandre Lacazette - £35-40 M
Matteo Guendouzi - £40-50 M
TOTAL - £121-143 M
A budget that size should not preclude the club from pursuing targets like Thomas Partey, Dayot Upamecano, Marc Roca, Odsonne Edouard, Gabriel Magalhaes (Arsenal emerged as a potential bidder for Gabriel today) or any others on its wish list.
Transfers tell only half of the story. Arsenal could see a second windfall by pruning several bloated salaries from its payroll. Here are the weekly salaries for the players on that list:
Mkhitaryan - £140 k
Elneny - £55 k
Sokratis - £80 k
Mustafi - £90 k
Kolasinac - £95 k
Lacazette - £160 k
Guendouzi - £40 k
Were the club to buy Mesut Ozil out of his final year it would pare three of the top four salaries on this past year's club (Ozil 1st, Lacazette 3rd, Mhki 4th) and were the rest of this list to leave Raul Sanllehi would have moved half of his ten biggest deals out the door. Of possible incoming targets, only Partey would demand a salary above £100 k per week.
Arsenal, it seems was already positioned to move aggressively into the marketplace. Arteta's stabilizing effect on his mismatched roster, which I termed "cooking with Emery's groceries", and KSE's recent history with another innovative young manager in it's portfolio, also suggest the club will make bigger rather than smaller moves in August.
The Timing is Right
Late during the Covid break, Arteta revealed that he had spent time discussing team prep with Sean McVay, the head coach of KSE's Los Angeles Rams. While practice routines were their focus, Arteta may have pressed McVay for assurances that good results would bring bigger support. If he did, the answer would have pleased him.
Like Arteta, McVay was a young, untried coach brought into to revive a moribund franchise. The Rams had won only four of their sixteen games the year before McVay was hired in 2017. His first roster was very similar to that Jeff Fisher had helmed in 2016. After leading the Rams to an 11-5 record and a playoff berth, the Rams invested heavily before the 2018 season, trading for Brandin Cooks and Marcus Peters and signing big-money free agents Sammie Watkins, Trumaine Johnson Ndamukong Suh, and several others. McVay guided his fortified Rams into the Super Bowl.
Arteta's 2020 mirrors McVay's 2017. He's proven he can get the most out of his predecessor's roster. If Josh Kroenke follows the Rams' blueprint, he will invest in his new manager's future. Refining the Emirates debt may appear to be a small, inconsequential move, but it could have a massive ripple effect on Arteta's and Arsenal's future.
What are your thoughts on Busy Summer for Arsenal?