Get Your Daily Dose of January Transfer News and Rumors on Sports Talk Line
This is where you want to spend the next month! This post will be updated daily and will sum up all the latest and greatest Transfer news and transfer rumors.
2020 January Transfer Window is going to bring a lot of excitement. There will be plenty expected and many unexpected signing by big and small clubs around Europe and the rest of the world.
Stay tuned to the latest transfer buzz and find out what's new today!
Latest January Transfer News
What do we know so far?
There have been a few early transfers in December. Some more surprising than others. so let's take a closer look at the most interesting Transfers.
Friday, January 10 Transfer News
Cenk Tosun Everton to Crystal Palace – Loan
Carlo Ancelotti is ready to make some drastic changes in Everton to make sure that Everton reclaims its spot among the top teams in Premier League. To do so, Ancelotti must ax some of the deadwood and get quality to Everton.
Cenk Tosun is the 1st to leave Everton but he sure is not the last!
Tuesday, Jan 7 Loan and Transfer Updates
January transfer window has not brought us any major transfers yet but there have been a few loan spells that caught my eye.
Ivan Cavaleiro From Wolves to Fulham – £15m
Ivan Cavaleiro, 26, struggled to get enough playtime in Wolves and all parties decided that it would be in Cavaleiro's best interest to seek regular playtime elsewhere. Fulham showed interest in creative Portuguese winger and offered him a loan spell for the 19/20 season. After finishing £15m transfer it seems that Cavaleiro will stay for a bit longer.
Cavaleiro scored 5 goals and landed 6 assists in 25 games for Fulham this season.
Rhian Brewster to Swansea City – Loan
Brewster, 19, has been seen by many as the next big English striker but he does not seem to live up to his potential. Time to show Klopp that he got what it takes is very limited in Liverpool these days with Mane, Salah, and Firminho are rarely not the starters.
Brewster loan spell in Swansea will give the young lad something that Liverpool FC can't – playtime! If Brewster aspires to become the next big English player he must do what it takes in Swansea to show Klopp that he is ready to become the next Raheem Sterling rather than Jordan Ibe.
Danny Drinkwater to Aston Villa – Loan
Danny Drinkwater, who stole the transfer news headlines in summer 2017 is heading to another loan. It's not a surprise that Chelsea outcast Danny Drinkwater is on the move again. He is not a type of player that Lampard is looking for.
Drinkwater's loan spell with Burnley expired just a day ago and he is heading to Aston Villa for another loan.
Friday, January 3 Transfer News Highlights
Dejan Kulusevski to Juventus – £30m
Juventus splashed big money for 19-year-old Swedish midfielder, who is playing for Parma on loan this season but is an Atalanta player.
Swede with Macedonian heritage has agreed to 4-year deal worth €4m a season.
Thursday, January 2 News Live
João Pedro Joins Watford – £3.6m
Talented Brazilian forward signed for Watford late on January 1st. He is one of the most talented young lads coming from Fluminense.
Pedro, 18, is expected to bolster Watford's attack early. He is good on the ball and is a clinical finisher! It is very likely that Watford is going to be too small for this talented forward in the future and Pedro will end up in one of the European powerhouses.
Wednesday, January 1 Transfer News UPDATE
Elliot Watt joins Carlisle United on loan from Wolves
Promising 19-year-old Elliot Watt that got only one start for the Wolves needs more playtime and he should get plenty of that in League Two team.
Swansea Sam Surridge loan spell cut short
Bournemouth 21-year-old striker joined the Swans for a season-long deal but after an impressive performance, he will be returning to Bournemouth.
Sam Surridge scored seven goals in 23 appearances for Swansea and England Under-21 international is deemed ready for Premier League challenge.
Takumi Minamino to Liverpool – £7.3m
Minamino is a very versatile offensively minded attacking midfielder. He is the 1st Japanese player to ever wear Liverpool FC jersey.
There are many similarities between Minamino and former Liverpool jewel Coutinho, both are very technically gifted, have a great vision are fast and have a very accurate shoot. Minamino like Coutinho is a team player who loves creating chances and assisting their fellow teammates.
Zlatan Ibrahimovic to AC Milan – Free
After a short but very successful spell in MLS. Zlatan, 38, decided to give Europe one more taste of Zlatan!
Ibrahimovic is regarded by many as one of the best strikers of his generation and is expected to raise standards in AC Milan in his 2nd term.
We can't wait to see AC Milan vs Juventus on April 11th, 2020, or should we rather rebrand the match to Zlatan vs Ronaldo?
Erling Braut Haaland to Borussia Dortmund – £19.2m
Haaland, 19, hasn't been around for long but he sure attracted a lot of attention from the biggest names in football.
Manchester United were reportedly interested in signing Haaland but failed.
According to the Independent: "Premier League club were willing to offer Haaland 70 percent more than Dortmund but the chance to stake a regular claim in the Champions League swayed the Norwegian teenager to the Bundesliga"
Julian Weigl to Benfica Lisbon – £17m
Dortmund is not taking any chances on missing a transfer opportunity and only two days after announcing of new striker signing they stole the transfers news headlines again with a sale of Julina Weigl to Benfica
Weigl as been a pivotal part of their midfield for some time now but it was time to part ways.
The defensively-minded midfielder signed a four-and-half year contract with the Porgugees team and is expected to be a big hit!
January Transfer Rumors
January Transfer window is now officially open and we have a few interesting transfer rumors for you.
Friday, Jan 10th Transfer Rumors Highlights
Bruno Fernandes Once Again Linked With Manchester United
United ware just one of top European Powerhouses that were interested in signing Fernandes last summer but were put off by his £70million price tag.
Sporting's dropped their evaluation of Fernandes who has scored 12 goals in all competitions this season.
Monday, Jan 6th Transfer Rumors Mill
Real Madrid Closing on Timo Werner
Timo Werner has been admired and linked by most European Football Powerhouses and now it seems Real Madrid is finally going to step up and make an offer.
Christian Eriksen Ready For New Challenges
Eriksen has been part of transfer rumors for some time now but it's very likely the time of the year we will see him move for good from Tottenham.
Tottenham must offload Eriksen when they can still salvage any transfer fee otherwise he will walk away as a free agent in summer.
Barcelona, Real Madrid, Inter Milan, and Man United were among the clubs interested in his services. Now the question is which of these clubs will lose the nerve and splash the cash.
Arguably Manchester United need him the most and are tipped to complete Eriksen transfer in January.
Friday, January 3 More Transfer Rumors
Olivier Giroud Tipped To Leave To Seek Regular Football
Giroud hasn't featured much in 2019/20 season and with more younger players stealing regular game time veteran Giroud finds himself warm up the bench more often than he would like.
"Well, he still plays for Chelsea. It's got to be for the benefit of the club. We can't just let people walk out the door if that means we're left short somewhere." Assistant coach Jody Morris said.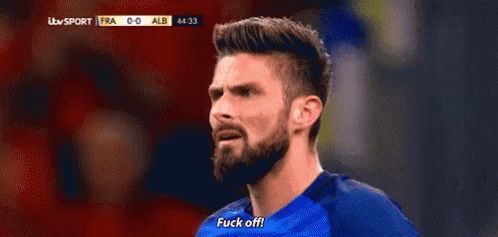 Thursday, January 2 Rumors Mill
Chelsea Linked with Moussa Dembele
Lyon is determined to keep hold of their jewel at least until the end of the season.
The former Celtic forward, who has scored 25 goals since moving to Ligue 1 for £20m 18 months ago, is one of the options Chelsea are weighing up in January. However, the French club released a statement on Thursday, January 2nd, outlining their intent to keep hold of the 23-year-old.
"Olympique Lyonnais has taken note of certain information relayed by the media suggesting that Moussa Dembele could interest other clubs during this transfer window," the statement read.
"We would like to reaffirm its wish, as in the summer of 2019, to keep Moussa Dembele. The club has full confidence in Moussa and counts in particular on him to build a successful team for the seasons to come."
It's very unlikely that that will be the case. If money starts to knock on the door Lyon always listens. However, it is unlikely that this transfer rumor will turn into transfer news in January 2020.
Ancelotti Wants To Reunite With James Rodriguez
According to Express.co.uk new Evertonian boss, Carlo Ancelotti set his eyes on Real Madrid's James Rodriquez. James enjoyed a spell under Ancelotti in Munich and Real Madrid earlier in his career.
James going to Everton would surely be one of the biggest transfer news of the January 2020 transfer window. Let's see if it materializes!
According to reports Everton is prepared to spend around £42million on the Real Madrid star.
Rodriguez is also very good friends with Mina and would jump at the chance to join his international team-mate.
Everton spent big in last couple seasons but they seem to have enough cash to splash around since they are building a beautiful news stadium.
Zizu Steps Up Interested In Sadio Mane
It's no secret that Liverpool's top 3 would bolster any other team in the world. In the past, we heard a lot of rumors about Egyptian King joining Real Madrid. According to the Guardian, it seems that Los Blancos spark their interest in Sadio Mane instead.
If you ask me this is only a rumor and I do not see Mane or Salah leaving Liverpool anytime soon. Why would they? Liverpool is kicking ass domestically and internationally winning one trophy after another and they are both working under arguably the best manager in the world.
This rumor will not become will not turn into transfer news!
Wednesday, January 1 Transfer Rumors Live
Let's kick January transfer rumors with behind the scene rumors and talks. We will bring you the most relevant and hopefully the most accurate transfer rumors that should turn into transfer done deals!
Gedson Fernandes linked with Manchester United Move
Gedson Fernandes, 20, is still Benfica player but the question is if he will stay in Lisbon for much longer.
According to reports from Sky Sports Fernandes does not seem eye to eye with Benfica manager and has not featured in the last 7 matches.
Fernandes is tipped to leave in January because Benfica signed a new midfielder yesterday, Julian Weigl for £17m from Dortmund.
Ole Gunnar Solskjaer's interest in Fernandes is one thing but being able to splash £102million to trigger his release clause is another. It is rumored that Fernandes' representatives are looking for £34million loan deal with an option to buy.
Adam Lallana tipped to leave Liverpool
Lallana fell down the pecking order in Liverpool in recent years, mainly due to serious injuries and lack of ability to be consistent. At this moment Lallana is 100% fit but still cannot break through the ranks and get regular playtime.
"He is a very important player at this moment. What will happen in the future, we will see. But for him, wherever it is – here or somewhere else – the only important thing is that he can show he is 100 percent fit." Klopp said.
Indicating that even though Lallana is one of Klopp's favorites this is business and Klopp is dedicated to doing what's best for all involved parties.
Paul Pogba ready for a new challenge
Pogba has not been in his best since he resigned for Manchester United. Mourinho could not get the best out of him and now it seems even more obvious that even Ole Gunnar Solskjaer starts to prefer different midfielders.
Pogba suffered many injuries in the last 2 seasons that hampered his progress but a well-known fact is that Pogba is not hiding his frustration and wants to leave Red Devils as soon as possible.
Paul Pogba has been making transfer news headlines for some time being linked with both La Liga giants – Real Madrid and Barcelona.
Real Madrid is undergoing massive transition and desperately looking for new "Galacticos" and Pogba is one of the players that fit the profile, in addition, if he really wants to improve as a player who else to learn from than his compatriot Zizu.
Arsenal Interested in RB Leipzig – Dayot Upamecano
According to Reports Mikel Arteta is interested to sign a new defender to plug Arsenal's leaky defense
Arteta set his eye on RB Leipzig £40million rated defender Dayot Upamecano.
Arteta will have a tough time to attract quality reinforcement in the January transfer window since he cannot offer Champions League football. However, The Bundesliga club could be persuaded to sell due to the fact the 21-year-old's contract is expiring and he only has 18 months left, should they receive a suitable offer somewhere in the realm of £40million.
Check out more football and other sports news and highlights here on Sports Talk Line