Let's look at Aussies in NFL after week 13 in 2019 season and how Aussies plying their trade in the NFL.
List Of Aussies In NFL
Adam Gotsis – DT @ Broncos
Gotsis is in the final year of his four-year rookie contract and needs to make an impact to be resigned by the Broncos. The charismatic DT/DE has had a slow start to 2019. He played the opening four games, then missed the next four. Gotsis returned in week nine for the Broncos clash with the Browns.
Gotsis played his best game of the season in the Week 12 loss to the Bills. He amassed five total tackles and forced a fumble. He missed the win over the Chargers in week 13 but should return for the final four games of the 2019 regular season.
He is a solid player who does what he needs to be an integral part of the Broncos defense.
The team is on the slide in 2019 and will need all hands on deck in 2020 to make amends for this season. If the Broncos don't extend Gotsis, he will have plenty of suitors after his services.
Michael Dickson – Punter @Seahawks
Dickson is revolutionizing the way punters are perceived in the NFL. There is nothing this guy cannot do. Dropkicks, punts, kickoffs and even the odd fake punt and run. He mixes it up every week and has plenty to offer the Seahawks going forward.
He averages 46.89 yards per punt and gives the Seahawks defense an incredible advantage when starting from inside their own 10-yard line.
Dickson is in his second year of a four-year contract and will certainly be a Seahawk for many years to come.
Mitch Wishnowsky – Punter @ 49ers
The rookie punter was drafted in the 4th round, 110th overall, by the 49ers in 2019. He has a lot to prove during his four-year contract in San Francisco, but this kid is the real deal. Humble and well-spoken off the field but a sharpshooter on it.
He is averaging 43.88 yards per punt from 25 kicks. He needs these numbers to improve if he is to replay the 49ers for taking him so early in the draft.
Check out the reaction video below from Draft Day.
Cameron Johnston – Punter @ Eagles
Johnston is a regular with the Eagles over the last two seasons. The UDFA was picked up by the Eagles on a two-year deal which expires and the end of the season.
He is averaging 47.65 yards per punt from his 34 kicks this season. He has dug the Eagles out of trouble multiple times this season.
He has a great boot on him and should be re-signed by the 2018 Super Bowl champs.
Jordan Mailata – LT @ Eagles
Mailata is yet to play a snap in the NFL. He has been active on the Eagles 53-man roster for the last two seasons but has been placed on IR in the last few weeks due to a back injury. Expect him to see out the season on the sidelines.
The guy has size and potential if given the chance. The Eagles have multiple injury concerns this season and will be looking to add depth in the offseason. This could hurt Malaita's chances of serious game time in 2020.
Lachlan Edwards – Punter @Jets
Edwards is in the final year of a four-year deal and is in danger of being let go by the Jets at seasons end.
He is averaging 46.76 yards per punt from 50 attempts this season.
There is no x-factor with Edwards. He is a competent kicker but doesn't have that stand out talent that other punters have.
I don't expect him to be a Jet in 2020.
Jordan Berry – Punter @ Steelers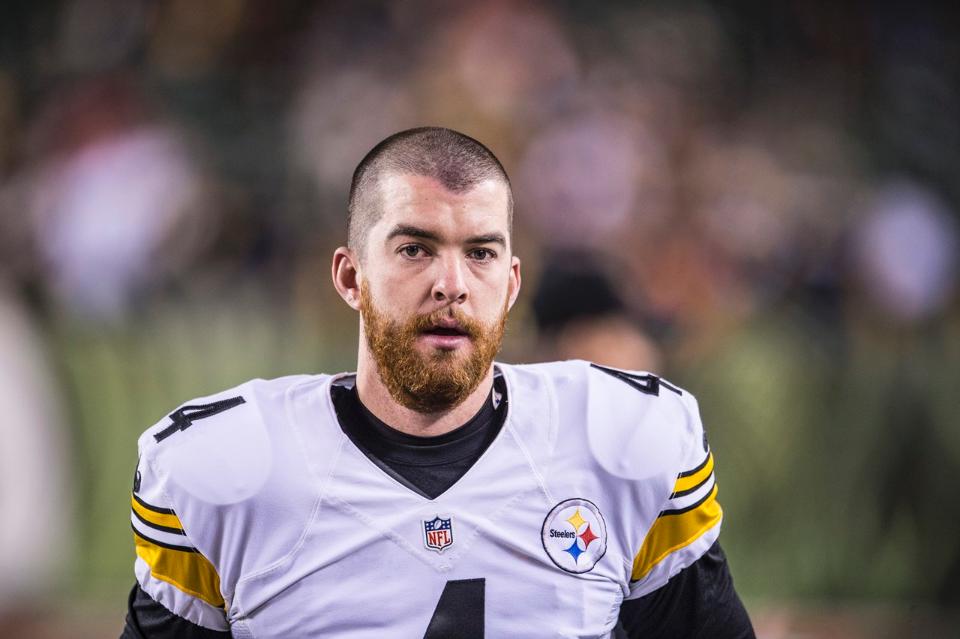 Berry is in his fifth season with the Steelers and has another year on his current deal. He is a solid punter who brings an energy to special teams that others just don't show. He averages 47.10 yards per punt and helps the Steelers defence into better field position.
Expect Berry to re-sign at the end of 2020. He will be a Steeler for many years to come.
Valentine Holmes – WR/RB @ Jets Practice squad
Holmes has decided he couldn't hack it on an NFL practice squad and returned home to play Rugby League for the North Queensland Cowboys in the National Rugby League comp of Australia.
He also lost me a bet. You owe me a carton of beer Val.
Find out what other Aussies featured in NFL in 2019