Today we are going to be looking at how Arsenal Football Club rebuilds under one of their former players and current manager Mikel Arteta. I want to look specifically on four areas, the squad broken down into 3 subsections. Incomings, outgoings, and youth.  Let's strap in and see where arsenal is going and what is Summer 2020 Arsenal Rebuild Plan.
Mikel's formations
Since taking over at Arsenal Mikel Arteta has used several formations to get the best possible outcomes for Arsenal and to bring out the strengths of the current playing staff. Some of this been a various degree of success. First, I want to speak about the current 3-4-3 formation that we have used 8 times primarily after the COVID break. This formation has a lot of adaptability as when you are defending you can pull the left midfielder and the right midfielder into the left/right wingback positions so they would make 5 at the back this formation is one that suits the current playing staff as we have looked less likely to concede the only problem I see with this formation is if you come across a team as we did with Aston Villa who employed a low block without a creative midfielder or a target man striker it is very hard to break the team down. You would need to constantly try and stretch the team and make decisive passes into the striker and have the left and right inside forwards to make runs off the striker but again this can become difficult and very congested. Or you try and get around the outside of the team and either dependant on the type of striker you have put in precise low crosses or get your 3 forward to compete in the air to try and score.
What formation do I think Arteta is willing to deploy once he has some of the players he wants in place? Personally, I feel that formation will be a 4-3-3. I feel with a 4-3-3 there are so many variants of this formation which Mikel could tweak and adapt as a game is going on it could also transition into a 4-2-3-1 if we needed to close out a game.
Mikel Arteta recently had an interview with Sky Sports where Mikel has said the following regarding his future planning on formations. Mikel Arteta said the following on the matter "In order to build, you need to win, and we had to find a way to give a little bit more stability and be a little bit more unpredictable with what we wanted to do," says Arteta. "We found a different formation that I believed could suit us, and it did, in terms of results.
"We want to have versatility. We will be more difficult to control if we are able to master two or three different formations without driving the players crazy. Always with the same principles, but being able to change the system, and to attack and defend in different ways."
So if Mikel wants to Master 2 of 3 different formations for me they will be 4-3-3, 3-4-3 and the 4-2-3-1 as all 3 of these formations are very similar and during a game, if a tweak is needed a say from a 4-3-3 to a 4-2-3-1 it's very easy to transition into, similarly a 343 into a 433. It would be good to be able to change slightly in-game as it would confuse the opposition players and managers, we could create controlled chaos to get past teams and to get the wins we need.
List of Arsenal's Prospective Signings
Let's dive right into the squad and what needs to be done to try and balance it out and what needs to happen to get the best balance. First, I would like to talk about incoming players and what they would bring.
Alphonse Areola - With rumours of Emi Martinez wanting to leave in search of first-team football bringing in Alphonse Areola to compete with Bern Leno would be a smart bit of business for Arsenal as both are exceptionally good goalkeepers. Reports have recently come out stating that Alphonse Areola and his family have recently purchased a house in London and in the same report, it was reported that Arsenal and Chelsea were looking at the keeper. Standing at 6"4 Areola has a big frame which is good for shot-stopping, being dominant in aerial situations. There's work to do around Areola but that would come from time on the training pitch with our expert goalkeeping coach Inaki Cana Pavon. Inaki has done absolute wonders bringing on Emi Martinez and if Alphonse Areola comes in I have absolutely no doubt Inaki will be able to push him up a few levels to really compete with Leno.
Dayot Upamecano – What do I have to say about Dayot Upamecano? Well, he would instantly upgrade our defence in every aspect. Dayot is a player who likes to have the ball at his feet starting attacks from deep, he can bring the ball out of defence. For a defender, his dribbling ability is brilliant. Dayot has pace to burn to make those recover challenges, he is strong in a challenge and he rarely has lapses in concentration. If you are looking for a modern-day centre back you are going to be looking at Dayot Upamecano. With his contract having 1 year left I think Arsenal can snap up Dayot for around 30 million pounds. Reports last month out of Italy when it looked like A.C Milan were getting Ralf Rangnick stated that Arsenal already has an agreement with RB Leipzig, the player and had the blessing of Julian Nagglesmann. So most defiantly something to look at in the upcoming window.  
Gabriel Magalhaes - Gabriel Magalhaes is currently having a standout season for the French Club Lille. Gabriel likes to play on the left side of the two centre backs with Arsenal looking for two centre backs this window having a combination of Dayot Upamecano and Gabriel Magalhaes would be absolute mouth-watering the two are quite similar in terms of playing style, I think Gabriel has a slight edge in being stronger in the air but as I said about Dayot Upamecano you can apply to Gabriel in terms of being a modern-day centre back.  If both were to come it would be an instant upgrade on our current options in every aspect. Quick, mobile, strong in a challenge, composed, concentration, strong in the air and tall.
 Thomas Partey - In my honest opinion Thomas Partey is the most complete midfielder that you are likely to come across. He would be the closest replacement to Patrick Vieira which Arsenal have missed for…. well since Patrick left. Per 90 stats from squawka.com from August to March per 90 minutes Thomas has:
2.49 Tackles Made
1.61 Interception Made
1.42 Clearances
And a staggering 8.17 Ball recoveries.
With these types of defensive stats that would instantly sure up our midfield and provide a shield for our defense.  Now, this isn't to take away from Partey's ball-playing abilities he is extremely strong on the ball with short and long-range passing. With the ball at his feet, he can use his extremely impressive frame to hold off opposition when dribbling the ball into midfield. Whilst speaking of Thomas frame, he can use this to his advantage by willing the majority of aerial duals again this will help both defensively and offensive to give Arsenal another dimension.
Marc Roca - Standing at an impressive 6 Foot, he has often been deployed as Espanyol's deepest midfielder. Having played 24 of Espanyol's 27 La Liga games of which he has played 22 times in the defensive midfield position scoring twice and registering 1 assist, and also chalking up another 2 appearances in the Centre Midfield to make up his 24 appearances.
As mentioned, Marc Roca is primarily a defensive midfielder who likes to dictate the play for Espanyol. The midfielder likes to spray the passes out to the wings and to the wide areas to start Espanyol's attacks with his incredible range of passing. With that being said the Espanyol youth product is just as able to play a shorter passing game, his intelligence on the ball is one of his biggest strengths.
Another strength of Marc Roca is his ability to get around the pitch, for someone standing at 6 foot Marc Roca has a nice turn of pace on him, which is able to help him out in various situations. Also speaking of his height, he is strong in aerial duels which would be of great benefit for Arsenal as well as adding the extra height we need it would give us protection from set-pieces. He is also able to couple his speed which excellent tackling ability. Marc is extremely strong in his challenges whether it be a sliding challenge or standing challenge it is more than likely if a player is being challenged by Marc Roca that player will not be coming away with the ball.
From my point of view, I cannot see any real weaknesses to Marc Roca's game and I feel he is quite a complete player.
Phillipe Coutinho – The rumour of Phillipe Coutinho has been floating around Arsenal for at least a year, having had brilliant seasons at Liverpool Phillipe Coutinho earned himself a mega money move to Barcelona for eyewatering £130 million, Phillipe had endured a mixed time at Barcelona as he was often deployed between the attacking midfield role or on the left-wing, in a season of adaptation he provided 5 goals and 2 assists which Barcelona deemed to be inadequate so the following season it saw Coutinho off to FC Bayern Munich, staring 15 times and coming on as a sub a further 8 times has seen a lot better goals and assists tally with 8 goals and 6 assists. Personally I feel Phillipe is a player arsenal vitally need as he can play as an 8 or 10  and on the left-wing but I think primarily depending on the formation we play at the time we will need his eye for goal and his creativity in the centre of the pitch. As we all know Phillipe is able to get out of tight situations using skill and trickery to get away from opponents to then deliver that key pass or to have a shot on goal. This would give Arsenal another attacking dimension which we are currently lacking. I would be looking at doing a deal of a loan with an option to buy. We could get a real gem of a player for a lower price due to the relationship between Raul Sanllehi and Kia Joorabchian.
Malang Sarr – Another centre back Arsenal has been linked too is Malang Sarr formerly of Nice and currently without a club. Malang Sarr would be a smart piece of business not only him being on a free transfer he is also able to cover a number of positions his primary position is centre back, but he is equally comfortable at left-back. Sarr's main strengths are his passing from the back again like Dayot and seemingly a lot of the younger French centre backs they are extremely comfortable on the ball and have a vast range of passing. Malang Sarr is very good at reading the game being in the right position to enable him to intercept the ball.  There are some area's that need improvement but with any young centre back this would come with age and if Arsenal were to win the race for his signature Mikel Arteta is certainly the manager to get the very best out of the player.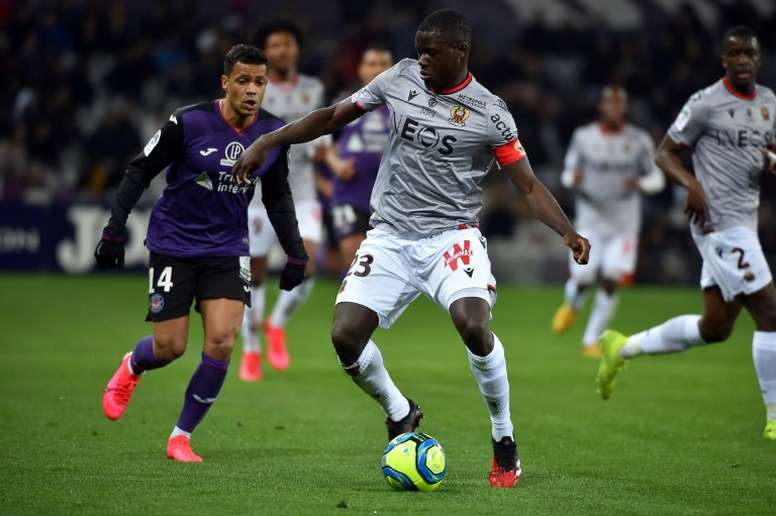 Arsenal Players That Should Be Sold This Summer
With this season being the first season in 25 years where Arsenal have failed to finish in the top 6 of the Premier League I want to go through some of the players that I feel Arsenal need to shift and replace with the players above to give Mikel the squad that is able to mix up their game and give arsenal extra dimensions.
Mustafi – As well as Mustafi has played since coming back from the COVID break there were rumours of Arsenal offering him a new contract, I feel that Mustafi is always going to be a ticking time bomb and were just waiting for his next high profile mistake. We saw this recently in the 2-1 loss to spurs the second half you could just see Mustafi was in self destruct mode and there was nothing we could do to prevent him from doing this. Too many time the spurs players were running off the back off him or he'd try and barge them off the ball and they would breeze straight past them and would be through on goal but the hands over the eyes moment are where Harry Kane moved into the channel and you have Mustafi chasing back and he was never going to catch Harry Kane so for some reason Mustafi decided to lunge for Harry Kane in the box! Harry Kane just looked at Mustafi and moved in on goal.  In my opinion, you just can't have players that are going to be doing this as your handing yourself a loss before you even start the game and for me, Mustafi cannot handle the big game pressures anymore.
Kolasinac – I must admit when we signed Kolasinac I was excited I thought we were signing a cracking left-back since he'd be coming off the back of being named in the Bundesliga team of the season at Schalke, Since he's arrived Kolasinac time has been an absolute mix bag in terms of his performances, under emery he was the main attacking outlet with everything going through the left-hand side and with him often being deployed as the left wing-back. Going forward Kolasinac can be a highly effective player, it's his woeful defending that's the issue too many times he's been caught out of position. Even Mikel Arteta has tried him as the Left center-back in a 3 man defense.  Again, his positioning can be called into question along with his lapses in concentration the ball watching. We've conceded from a corner I believe where the ball has come down to Kolasinac and he absolutely smashed the ball against our own player and the team had a tap in. Like Mustafi we need to weed out the players that quite frankly cannot handle pressure environments and that are not up to the required standard.
Guendouzi – If you've followed me on twitter (@Arsenaltime1 Shameful plug I know) I have said for the talent that Guendouzi has it's his attitude and his on-pitch displays that are going to really hold him back whilst being at Arsenal. Unai Emery tried to build the team around Matteo and made him the Golden boy, we saw some extremely promising performances from him but his tactical awareness often left us horrendously exposed as he would break the formation and charge off to close down the ball in a nothing area of the pitch and when the opposition shifted the ball they had a gaping hole in the middle of the pitch where Guendouzi should have been. Also, to compile to his inability on the pitch to act mature and understand the values of Arsenal under emery you could often spot Guendouzi messing around in training and taking the mick of the manager. Since Arteta and Edu Gaspar had come into the club Mikel installed non-negotiable standards at Arsenal and it has been reported whilst at warm-weather training out in Dubai Guendouzi wasn't complying of what was asked of him during training sessions and when approached about it by staff later in the evening he could be heard having a very heated argument with Arteta and his staff. This is not the only time this has happened either. Also at an Arsenal foundation event, it seemed that Matteo forgot his professional responsibilities and took his top off and started swinging his top above his head at this point Edu Gaspar had to step in and remind him of his responsibilities. The final straw for Mikel regarding Guendouzi is at the end of the Brighton loss Guendouzi decided to grab Maupay by the throat in a scuffle at the end of the game. It had since come out that Guendouzi was going around the Brighton player gloating that he earns more money than them when in fact at least 6 of the Brighton team earn more than him. It seems that Guendouzi doesn't understand what it means to represent Arsenal and how you need to carry yourself.
Lacazette - Whilst Lacazette is at the club as the main striker, I think we will never see the best of Aubameyang as Lacazette is currently forcing out best goal scorer out wide into the left-wing position. Whilst Auba has done extremely well in this position managing to outscore Lacazette every season. Lacazette is not in my opinion the striker that is up to Arsenal's standard. Whilst a lot of people will point to Lacazette off the ball work and hold up play whilst in some games that can be useful, unfortunately, that does not win games. There are too many flaws in Lacazette game for me I am starting to come to the opinion of Lacazette doesn't know what type of striker he is. Whilst you can often see  Lacazette on the edge of our own box defending when we break, you would expect Lacazette to be bursting up the pitch to get into the box to score or trying to get across the first man. Far to often than not you would find Lacazette jogging to join the attack and sometimes not even making the box. From my point of view that is not what I want to be seen from our striker, I would want to be seeing a player getting into the box, beating the man at the front post, etc to try to score, I think Mikel has seen this also that's why we have seen Eddie Nketiah start over Lacazette in some matches.
Mesut Ozil - Mesut is a player I have always wanted at Arsenal. It was a dream come true when we announced him on deadline day. The thing that has always struck me with Ozil is he had the ability to really unlock defenses with a key pass or a pass no one was expecting he nearly broke Thierry Henry's assists record and nearly brought us a league title if it wasn't for that absolute donkey up front Oliver Giroud who decided to take a holiday from scoring goals. I mean some of misses my nan could have scored, sorry I digress. Mesut, I feel has been let down by previous arsenal managers as they haven't given him the proper structure behind him to enable him to flourish in the attacking third, too often he had to come deeper to try and link the midfield and attack, instead of playing behind the midfield lines to then set the assist for the striker. But let's talk about the current situation where not even seeing Mesut in the match days squads, there has been a back injury which has kept him out but more recently we have seen him in training pictures appearing to be happy so why isn't he getting into the matchday squads? Arteta when being asked the question seems to close up on the matter quickly without giving much away so we can only assume its to do with the non-negotiable values that Mikel has set out. I think this summer is the summer Arsenal and Mesut Ozil needs to depart from one another because of the stigma around Mesut and the club will always have questions around him. If arsenal can secure Coutinho then that instantly replaces the need for Mesut in the team also.
Emi Martinez - Emi Martinez has come on leaps and bounds since Bern Leno's injury against Brighton many fans want Emi to stay or even be the club's number one. Currently, I still believe Leno edges him in that race for the goalkeeping position, I feel Emi is and does mate a brilliant number two option but Emi has been making noises saying that he wants to be a number 1 at Arsenal and if he is unable to do that it would have to be away from the club which is completely fair enough. I couldn't expect Emi to want to be a number 2 keeper, he deserves to be a number 1 but for me, it won't be at Arsenal due to our current option in Leno. So if Emi does decide to move on he will have a range of suiters from the Premier league and Aboard.
Lucas Torreira -  Lucas I feel is a player that could depart this window as he doesn't fit the profile of midfield I believe Mikel needs at the club, Whilst Lucas is exceptionally good at winning the ball back and breaking up play, I feel Mikel wants his midfielders to be move or be all-round players that can do everything and also be more athletic and more dominant in midfield. I could see Lucas going back to Italy with A.C Milan holding a long term interest.
Sokratis –  another player that doesn't fit the profile that Mikel needs or wants  Sokratis is an old fashioned center-back a no-nonsense take no prisoners defender the only issue with Sokratis is that his playing out from the back is lacking and as such wouldn't fit in with Arteta system. Sokratis hasn't been able to get a look in and with the club looking at possibly 2 centre backs to come in it just pushes Sokratis further towards the exit.
Youth and Loan
As we know Arsenal has been overly reliant on our up and coming youth prospects, this season to fill the vacant spaces in the team where we have not invested in. To a certain degree, this has worked but as Mikel has said in one of his interviews since taking over as Arsenal head coach that Arsenal has been overly reliant on the youth players, which hints at investment to improve the first eleven but also hints at improving the second eleven as well.  It is evident that Saka is going to be a mainstay in the first eleven, Willock and Nelson could well be good rotation options to have and with Smith Rowe coming back into the fold I feel he could be a rotation option with a Coutinho. We have some very promising youth players coming through the ranks, I feel loans will be needed for Balogun (providing he signs a new deal) I think John Jules could be kept around depending on what happens in the striking department but if we do bring in another striker I would like to see John Jules go to the Bundesliga or a championship team that will be competing for promotion. Having said that I really trust the club now when loaning players to another club as Arsenal have broken the norm and have asked the club to do the presentations on how they will develop the player and within this presentation, it gives Arsenal a lot clearer picture of how the club coming in for the player on how the loan club sees the player and Arsenal can make a more informed decision.