Arsenal Interested in Sporting Lisbon Wonderkid, Joelson.
Arsenal is reported to be heavily interested in Sporting Lisbon's 17yo wonderkid, Joelson Fernandes, amid talk that his club are looking to renew his contract with a Release-Clause along the lines of €100m (£90m). Portuguese editorial, oJogo (tier 2), report that Sporting wish to sit down with Joelson who's current contract has a Release-Clause of €45m (£40m), but his representatives do not wish to go above €80m (£72m).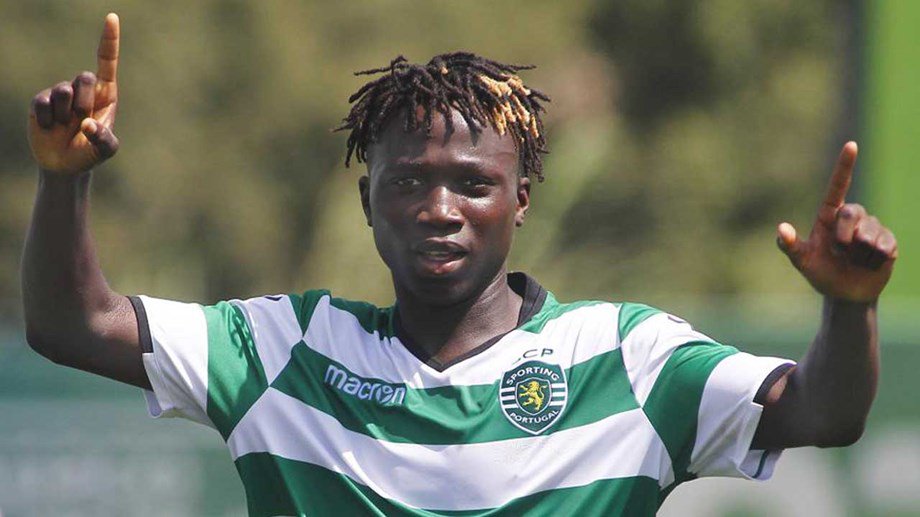 The news however that Sporting is looking to do this has according to oJogo, sped up Arsenal's pursuit of the young Winger, hoping to get him to agree before sitting down with the Leões. It's also being speculated that Arsenal has the advantage over other interested parties (Dortmund and Leipzig among them) as his representative is Kia Joorbichan, a name synonymous with controversy among Arsenal fans recently as he also represents Cedric Soares, who joined Arsenal on loan from Southampton and hasn't played a single minute for them, as well as David Luiz who cost Arsenal two goals against Manchester City in their first game back of the restart as well as getting sent off in the process.
Why Is Arsenal interested in Sporting Lisbon Wonderkid
Joelson has been likened to Cristiano Ronaldo in more ways than just the fact they play in the same position as well as Ronaldo beginning his career at Sporting. Talent-wise, Joelson although still young and raw has a very high ceiling and lots of potential to become brilliant. He's very fast and dynamic on the ball, with a sticky foot that keeps close ball control on tap and doesn't lose either his footing or his focus. His athleticism compliments him although his heading isn't great and would be considered a weakness, this is probably down to his height though, which is under 5'7".
It remains to be seen whether or not Arsenal would fork out the £40m Release-Clause for Joelson, or use their relationship with Kia to their advantage and cut some type of deal with Sporting. Possibly signing him up and loaning him back for a season (or two)?
Let me know if Arsenal interested in Sporting Lisbon wonderkid Joelson peaked your interest and if you would like to see Joelson in Arsenal.
Stay tuned to more Arsenal news and check out my latest post Football Transfer Reliability Guide.
Explore More Sports Stories
The Whitecaps at LAFC came out strong scoring the first 2 goals of the match. Bob Bradley's side would battle back late
The Whitecaps at LAFC Match Preview will see Vancouver looking to continue their recent success again Saturday, July 24th. The Vancouver Whitecaps
As I sip the last bit of coffee preparing to get in the car and drive up the PCH to the Cowboys
Thank you for being here – We would like to ask for your help.
Sports Talk Line's independent sports journalism is a unique offering in the world of sports
. As we bring you independent sports content WE MADE A CHOICE and unlike many sports news organizations, we have chosen a methodology to operate that allows every reader access to this much needed independent reporting. We are sports fans ourselves, not suits on 5th avenue.
Every contribution, large or small, directly supports independent sports journalism
. Your support is what allows our incredible group of freelance writers to continue to hone their craft and bring you accurate sports news. But there is always a new month. We have to continue to receive support from our readers in order to keep this alive. Help us make independent sports journalism an ongoing reality. 
Click here to Support Sports Talk Line for as little as $1
– only a moment of your time to help keep independent sports journalism alive  – Thank you.