Tottenham vs Leipzig was the Champions League was the game most football fans tuned into today and did they witnessed some insane moments!
Champions League is like no other competition and Liverpool, the 2018/19 season Champion came short against Atletico Madrid yesterday.
Today we witnessed a fall of the other finalist Tottenham.
Tottenham vs Leipzig Strong Start and Entertaining End
Jose Mourinho's team was favored to win and dominate against their German counterparts but Red Bull Leipzig didn't seem to care about who is the favorite.
Leipzig reached havoc on Tottenham since the first minute. Leipzig was incredibly close to scoring on multiple occasions early in the game. Hugo Lloris was incredible and with lack of defensive support, he was the man who kept Tottenham in the game early on.
Tottenham players and fans were clearly stunned by Leipzig's dominant performance. At times I couldn't tell if Tottenham is the home or away team.
Leipzig stole the show early and there were clear similarities between the way Leipzig style of play and Liverpool. It only makes sense for Leipzig to copy Liverpool's style of play they have similar types of players - fast, agile, and hard working. After all, it's been a while since Liverpool lost to Tottenham.
Leipzig was knocking on Lloris' goal but only the 2nd half penalty kick penetrated Lloris' defense.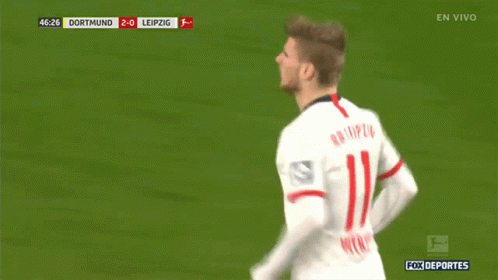 Patrick Schick, Leipzig's loanee from AC Roma, had a great night with plenty of opportunities but similar to the rest of Leipzig's attacking line, he was not able to score against Hugo Lloris.
Timo Werner penalty opened the score in 58th minute giving Tottenham enough time to add a goal to their tally, however, Hungarian international Peter Gulacsi was seemingly unpenetrable. He deflected 2 well-struck free kicks to posts and neutralized a bunch of other 2nd half Tottenham shoots.
Leipzig is taking a slim advantage back to Germany and we can only wait to see what strategy will "The Special One" deploy in Germany vs Leipzig in the 2nd leg of Champions League knock out round.
Stay tuned for more Sports news!