MLS Commissioner Don Garber in Vancouver for the 2019 Legends and Stars Game
A Saturday night in Vancouver British Columbia and MLS Commissioner Don Garber graced our town for the Annual Legends and Stars Charity Match. Considering the line-ups and the majority of the fans being there for their annual Selfie I'm sure @TheSoccerDon thought he was safe.
The actual match was a local TV fan's dream as Supernatural's Jensen Ackles was running back and forth kicking the ball and at one point even picking it up and throwing it into the back of the net. Young Stars like @JacobTremblay and  Marie Avgeropoulos
Thankfully, @JacobTremblay is okay 😊#VWFC pic.twitter.com/YV5RM8NZu4

— Vancouver Whitecaps FC (@WhitecapsFC) September 15, 2019
enjoyed the evening and everyone was nice enough after the game to come over and say hi after and take pictures, including Sabrina star Ross Lynch. Who was nice enough to come and take a picture with me after the game, yes I was also a fanboy.   Unfortunately for Garber, he chooses to hang around the benches and soon became one of the stars.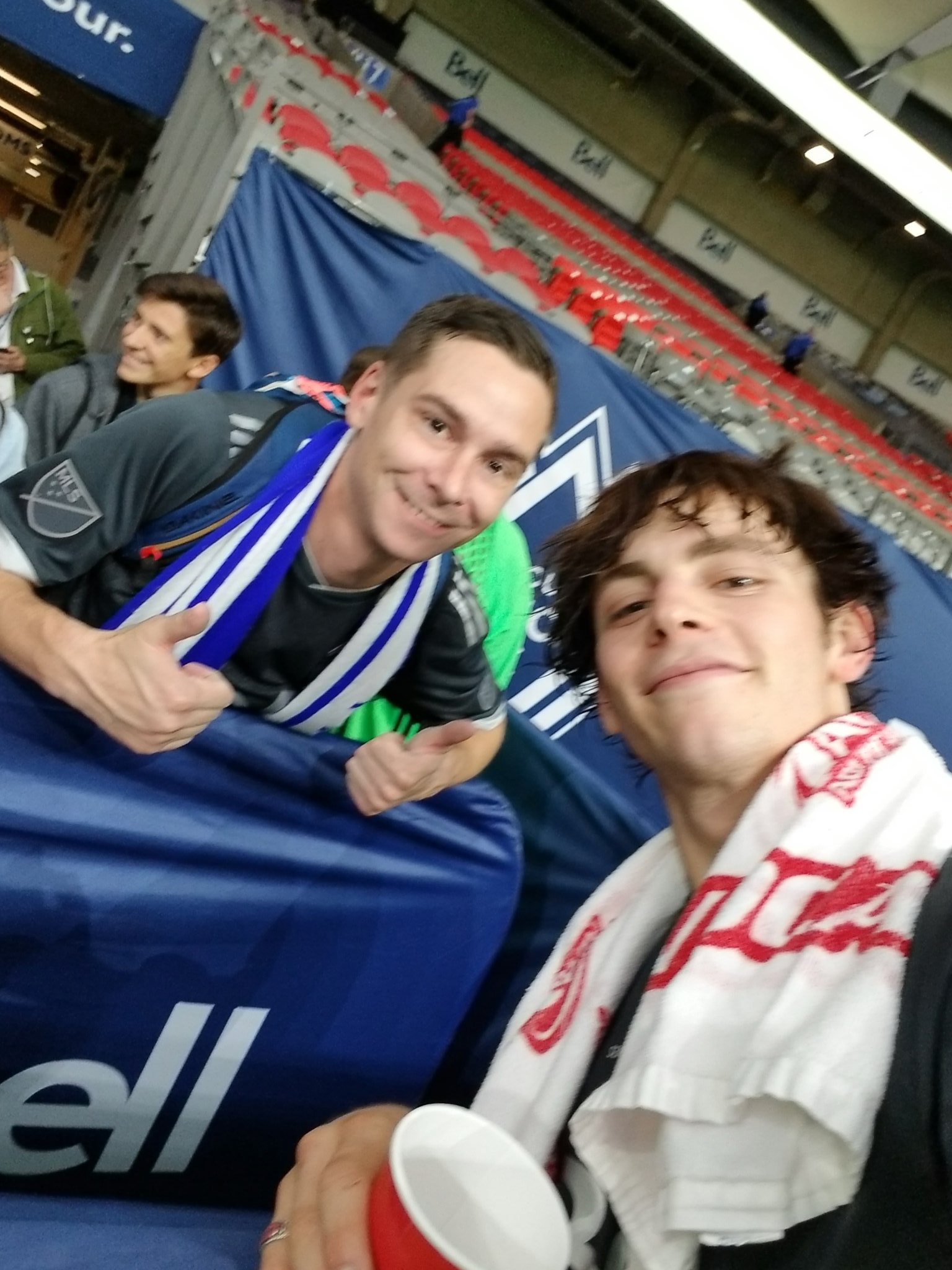 The Stars were on Display but Vancouver Wanted MLS Commissioner Don Garber
What started as a meeting with the Vancouver Whitecaps and a chance to see there Celebrity game (Maybe gauging the MLS all-Star game the whitecaps have yet to use from their expansion contract) turned into a quick game of get me out of here and into my booth after the match ended.  Garber was questioned by several fans, including myself but this gentleman got right to the point. A Valid question, and thankfully he didn't answer it as we don't need relegation quite yet.
What we were focused on,  considering so many have brought it up as an issue this year including star player Wayne Rooney. Here is a taste of what the players have had to go through this year. Which adds to the question, why can't the teams charter every flight or at least anywhere they would travel across a time zone?
Gutted about result last night. We deserved more. Looking forward to a 12 hour travel day which could be done in 6 but hey this is mls. We will get ready for red bulls Wednesday. #Charterflights #msl

— Wayne Rooney (@WayneRooney) August 18, 2019
3 games in a week, cap off the week with a great away result. Now sitting at airport, flight delayed 4 hours till 3pm. Good recovery and day off ☑️ #mlstravel

— Tim Parker (@Tim_Parker26) July 22, 2019

Appreciate the schedule @mls Away game last Saturday at San Jose. Straight to Montreal for last nights game. Now our flight has been cancelled back to Vancouver 2 days before our @NYCFC game. Who by the way have been in Vancouver preparing since yesterday. 👏🏽😠 #VAR
— Scott Sutter (@scott_sutter) August 29, 2019
We play 3 straight away games next week. Have to fly to San Jose for a midweek game. I'm pretty sure you can still demand charter flights for these types of trips/games while also trying to eliminate 3 letter acronyms & increasing the salary cap. https://t.co/4COpK2lbR4

— Alejandro Bedoya (@AleBedoya17) September 17, 2019
Those are very good points Don, and he recently touched base with Vancouver media on such things, "Of course I would be supportive of 100% charters. In the context of everything else that the players are going to be looking for, it all needs to go into the pot. We mutually need to decide how an available pool of money is going to be allocated to a wide variety of needs." Currently, the MLS owns 51% of each team so where this money would come from is still in question.
MLS Commissioner, Don Garber was recently in Vancouver and he made some curious comments about the CBA and charter flights.

🔗 https://t.co/w0nRaLlUUH #MLS #MLSPA #MLSCBA #VWFC

— Har Journalist (@HarJournalist) September 17, 2019
He went on to say when asked about teams using their Charters, "It would surprise me if a lot of them were not utilizing them," , "It would surprise me a lot, frankly.", "I don't know why they wouldn't. This is the first time I've ever heard that they weren't using it." It would seem the MLS Commissioner Don Garber is not in line with his teams and players.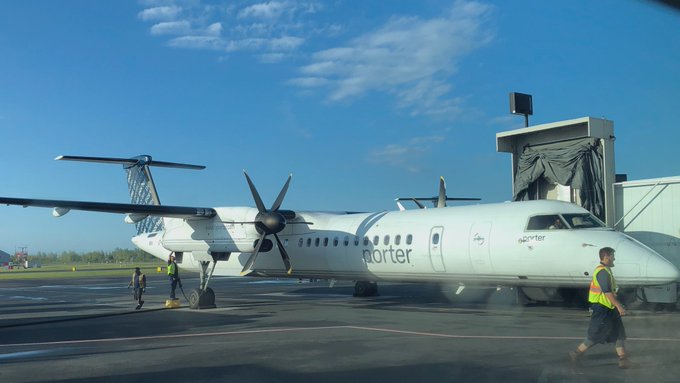 (The type of planes some teams take to games.)
MLS's Charters and are they even using them to the current CBA
The Vancouver Whitecaps have used 1 of the 4 charter flights they have been allotted this year and it took a snowstorm to use it. They have one road game left so it would be impossible for them to use all of their remaining flights, does it fall on the league or the ownership group?
While I am searching frantically trying to find the number of teams that have actually used their flights I can't find anything on it except my own team and thanks to,  @ThegoalKeeper I was able to see the Philadelphia Union who has used... Zero so far. This could be attributed to being on the east coast and not having as far to travel but who knows unless the Magor League Soccer Players Association or the teams release the data. If I happen to hear back from the team's I will also update this or if anyone has any information about their teams taking charters would be helpful.
I can imagine this will be at the forefront of negotiants during the next collective bargaining agreement and MLS commissioner Don Garber is most likely going to have to accommodate better travel. But it will be interesting to see where that travel budget comes from, as he is looking to make the MLS like the rest of the big sports in North America, so who knows maybe he will just get a lockout! Until then we will have to wait and see what Don Garber and the MLS have in store for the rest of 2019.
For more Content on MLS check out my Article on The Vancouver Whitecaps FO and on Wayne Rooney in Vancouver.