You just traded away the best WR in the NFL (in his prime) in return for a 2nd round pick and an injury-plagued, talented RB with an albatross for a contract. What are you going to do next? These are the Houston Texans 2020 NFL Draft Grades.
Houston Texans 2020 NFL Draft Grades
2/40 Ross Blacklock, DL, TCU - A
3/90 Jonathan Greenard, Edge, Florida - A
4/126 Charlie Heck, OT, North Carolina - B-
4/141 John Reid, CB, Penn State - C+
5/171 Isaiah Coulter, WR, Rhode Island - B
DL Ross Blacklock - 6'3", 290 lbs, 32 3/8" arms, 9 3/4" hands, 4.9 40 yard dash, 29" vertical. An achilles injury between his freshman and sophomore year was a big hurdle after an outstanding freshman campaign. After the missed season he came back 40 pounds lighter and it showed in a very positive fashion with him earning first-team All-Big 12 honors. He is rough, needs technique but has the quickness to be a terror in a penetrating gap scheme. Guess what the Texans run?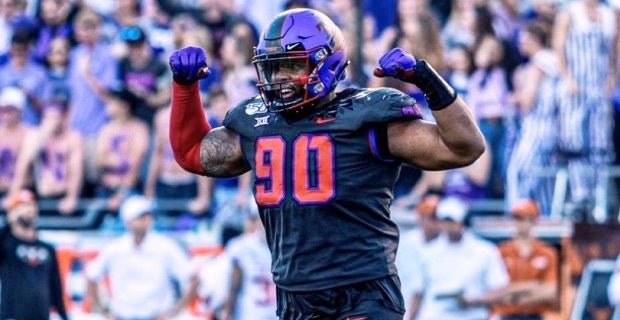 EDGE Jonathan Greenard - 6'3", 263 lbs, 34 7/8" arms, 9 1/4" hands, 4.87 0 yard dash, 22 reps 225 lbs, 30.5" vertical. Tackles for loss, sacks. Greenard delivers. He has the size AND the speed AND the quickness. He knows how to finish. 2018 right wrist injury is still in his head a bit. A 3-down defender who will get better each season.
OT Charlie Heck - 6'8", 311 lbs, 34 1/8" arms, 10 1/4" hands, 5.16 40 yard dash, 21 reps 225 lbs, 28" vertical. From a SOLID football family heck started at both right and left tackle. He is MUCH more fluid than you would think but he still needs to improve his core strength. Yes, he has pad level and an occasional anchor issue. Go figure. Solid pick.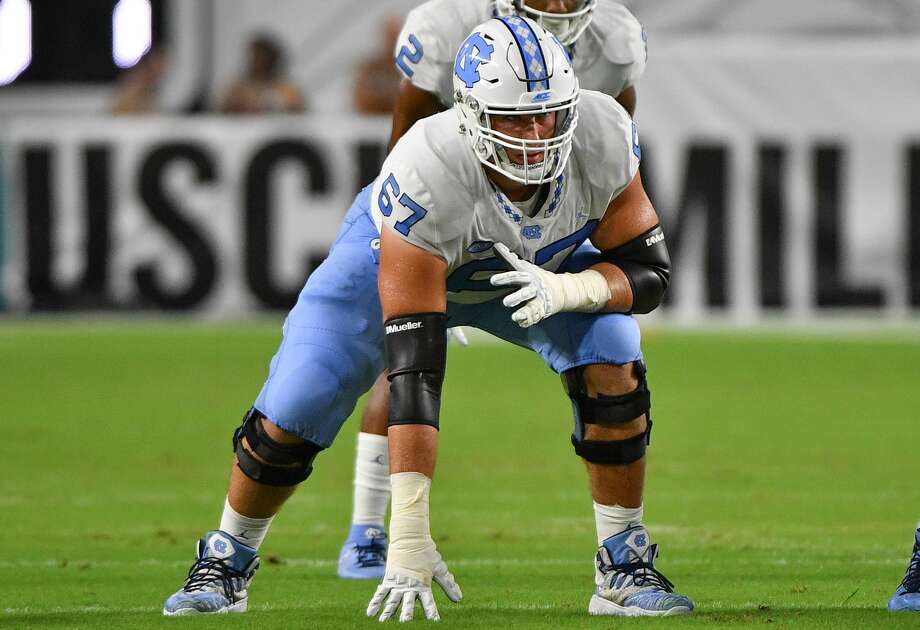 CB John Reid - 5'10", 187 lbs, 30 1/8" arms, 9 1/8" hands, 4.49 40 yard dash, 20 reps 225 lbs, 36.5" vertical. Returned from a nasty knee injury to earn honorable mention All-Big Ten in both 2018 and 2019. He forecast as a press-nickle corner. He will have to prove he can hold up versus the run.
WR Isaiah Coulter - 6'2", 198 lbs, 31 3/4" arms, 9" hands, 4.45 40 yard dash, 36" vertical. Explosive guy who ticks all the boxes to excel in the NFL. He needs coaching. He is uber-raw. This is a good thing. Great pick at this point in the draft.
Houston Texans 2020 NFL Draft Final Grade B-
No first round pick? No problem. You have to count in the addition of RB ... awww, no you don't. You have to count the loss of the best WR in the NFL if you want to throw in trade considerations. Let's not. It's a solid NFL Draft. Would have liked to see Watson get more protection and/or weapons.
Get more info on Drafted players here on Sports Talk Line. Check out NFL Draft Cards and become NFL Draft Insider!
Let me know what's your opinion on Houston Texans 2020 NFL Draft Grades.
How would you team's picks?
Do you like what you see or were you hoping to get someone different.
Follow me and send me a DM on Twitter and let's discuss!