No first-round pick. A couple of seconds, then a long Waite till the fifth and seventh rounds. No excuses in the big leagues. These are the Chicago Bears 2020 NFL Draft Grades.
Chicago Bears 2020 NFL Draft Grades
2/43 Cole Kmet, TE, Notre Dame - C+
2/50 CB Jaylon Johnson, CB, Utah - A
5/155 Trevis Gipson, Edge, Tulsa - B+
5/163 Kindle Vildor, CB, Georgia Southern - B-
5/173 Darnell Mooney, WR, Tulane - A
7/226 Arlington Hambright, OT, Colorado - C-
7/227 Lachavious Simmons, OL, Tennessee State - D
TE Cole Kmet - 6'6", 225 lbs with a 4.7 40 and a 37" vertical Kmet has all the measurables. In 2019 he tabbed 43 catches for 515 yards and 6 touchdowns. He missed the first two games of the season with a broken collarbone showing a lot of toughness to come back and start 11 games. He is young and a better receiver than a blocker. He could/should grown into the NFL version of a TE with time and solid coaching. DON'T look for him to do big things early.
CB Jaylon Johnson - 6', 193 lbs Jaylon can run a 4.5 second 40, 15 reps at 225 lbs and has a 35.5" vertical. He just had surgery for a torn labrum and THAT is why he was available in the 2nd round. Ya, he can ball AND he is smart maintaining a 3.6 GPA as a business major. A top 20 talent they got in the 2nd round Johnson is a nightmare in press coverage. Bears did good here. Very good.
EDGE Trevis Gipson - 6'3", 261 lbs with 33 7/8" arms he still popped out 25 reps at 225 lbs at the combine. 2019 the junior notched 49 tackles, 15 for loss, 8 sacks and 2 forced fumbles. He is raw but has a great motor and flashes next level traits. A classic "late bloomer" how this kid was nabbed in the 5th is awesome.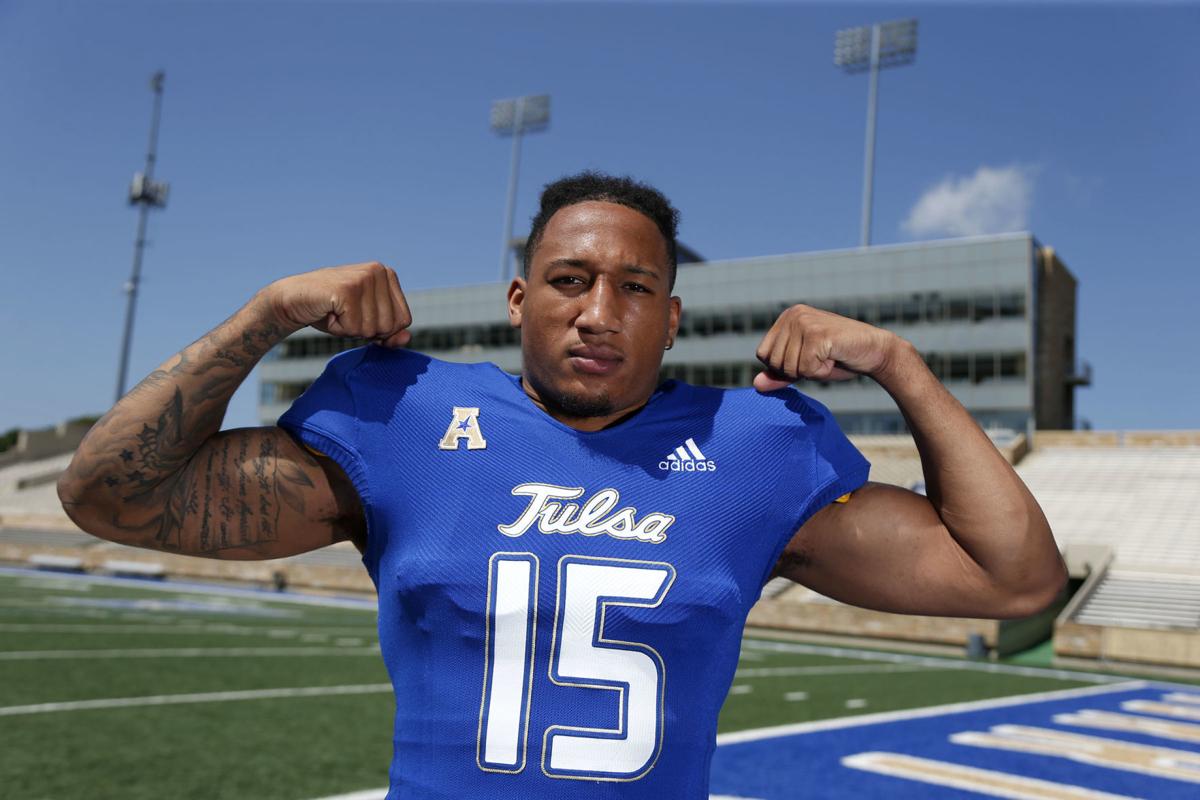 CB Kindle Vildor - 5'10", 191 lbs, 32 1/4" arms, 4.44 40, 22 reps and a 39.5" vertical!!! In 2019 he posted 27 tackles, 2 for loss, team-high 4 INT and 11 passes broken up. He has man-man coverage skills and has the total physical package. You would like a taller CB perhaps but this kid makes up for it with his vert. Another solid 5th round selection.
WR Darnell Mooney - 5'10", 176 lbs, 30 7/8" arms, 4.38 40 and a 37" vertical. He led his team in yardage and catches the last two seasons and has zero issues scoring with the ball in his hands. A nightmare in the slot he is fluid, quick and has a history of breaking BIG plays (86, 79 and 55 yard scores in 2018 alone). Like a rookie WR's he needs work on his routes. Who cares. Get this kid in the game. Home run pick.
OT Arlington Hambright - 6'5", 300 lbs the OT will move inside at the NFL level. He already has NFL ready strength and can get to the next level consistently against lesser competition. It will take some time but he could become a regular.
OL Lachavious Simmons - 6'5", 290 lbs and are we seeing a trend here? Another inside guy for the OLine is never a bad thing. Kid has a lot to learn but the frame to hang it on.
Chicago Bears 2020 NFL Draft Final Grade - B
A reach at TE. A home run at CB. Another at WR but you have to throw in Kahlil Mack as part of it and even part of Mack is worth a lot. I like the upside of the picks and they got some steals BUT they still have Mitch Trubisky at QB.
Get more info on Drafted players here on Sports Talk Line. Check out NFL Draft Cards and become NFL Draft Insider!
Let me know what's your opinion on Chicago Bears 2020 NFL Draft Grades.
How would you grade this year picks?
Do you like what you see or were you hoping to get someone different.
Follow me and send me a DM on Twitter and let's discuss!
Another Left Coast Sports Post
on Twitter: Steven Van Over