Why oh why was the common thread of pundits around the blog-o-sphere "what is Belichick going to do now that Brady is gone?!?!?" These are the NE Patriots 2020 NFL Draft Grades. Brady was shown the door. This is Bill Belichick. He had a plan BEFORE Brady left. Time to look at this draft just like you do every other one of them the evil-genius directs.
NE Patriots 2020 NFL Draft Grades
The Belichick approach is really no secret. Job one is to get as many picks as possible. Bill parlayed his original haul into 10 chances at grabbing the golden ring in the 2020 NFL Draft. With multiple picks in the 2nd, 3rd, and 6th rounds, the Pats had a good focus on the talent available in those sections in this incredibly deep NFL Draft. Let's run them down.
2/4/37 Kyle Dugger - S - Lenoir-Rhyne - A
2/38/60 Josh Uche - LB - Michigan - A
3/23/87 Anfernee Jennings - Edge - Alabama - B-
3/27/91 Devin Asiasi - TE - UCLA - B
3/37/101 Dalton Keene - TE - Virginia Tech - C
5/14/159 - Justin Rohrwasser - K - Marshall - ?
6/3-182 Mike Onwenu - OG - Michigan - B
6/16/195 Justin Herron - 0g - Wake Forest - C
6/25/204 Cassh Malula - LB - Wyoming - C
7/16/260 Dustin Woddard - OC - Memphis - C
Kyle Dugger is a stud at Safety. w/ Elite size, speed and explosiveness this guy solves a need Belichick has been searching to fill for years.
Josh Uche is a great fit, has some serious wheels and is a pass-rushing-specialist. He should get plenty of snaps this season as his frame gets "NFL-ready."
Anfernee Jennings can get after the QB and set the edge vs the run. This guy will get rotation snaps right out of the gate.
Devin Asiasi and Dalton Keene fill a team need for flexibility of scheme on offense. They are in direct competition. Sure, neither is Gronkowski. So what? They will be critical for a game or two this season and get better each season under Bill's tutelage.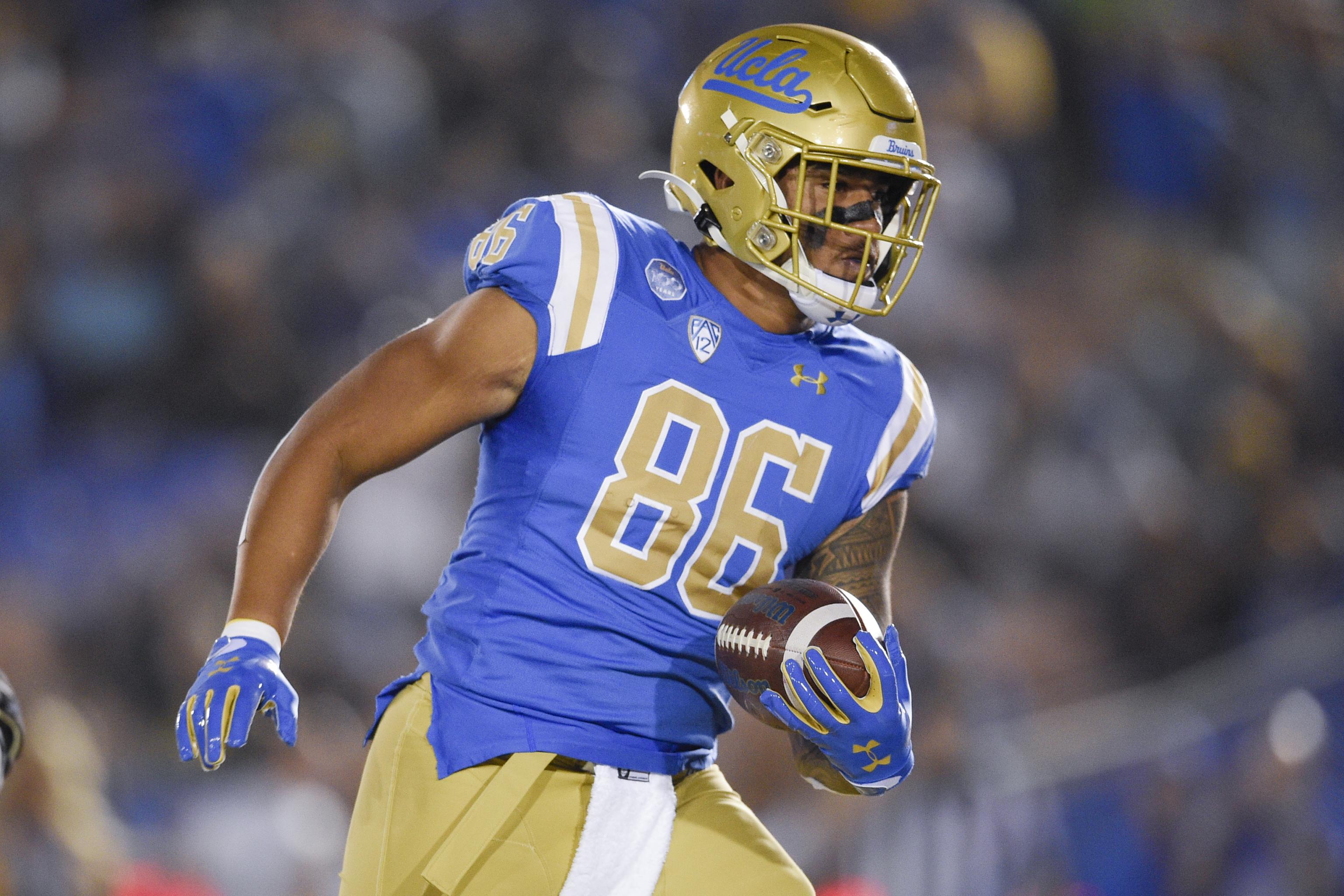 Justin Rohrwasser was needed. We will see. He's a kicker. Doesn't matter what he did in college. Can he do it on the biggest stage there is?
Mike Onwenu and Justin Herron are need picks and again are direct competition. Both guys can play. This will be a fun battle to watch.
Cassh Maluia should excel on special teams and has interesting traits that could be used in rush packages which is what got him drafted versus being a UDFA.
Dustin Woodard is an intriguing pick and one I thought would get snapped up possibly in the 6th. The kid can play.
Patriots Final NFL Draft Grade
B+ It's Bill Belichick. Historically half of these guys won't make the team, the other half will and a couple could be All-Pro. Per the norm a few are head-scratchers and a few make you smile at the vision. If you're new to New England NFL Drafts then this is strange food. If you are a long time fan you are happy in your befuddlement. Leave it up to Belichick. THAT has been working for over 20 years.
Get more info on Drafted players here on Sports Talk Line. Check out NFL Draft Cards and become NFL Draft Insider!
Let me know what's your opinion on NE Patriots 2020 NFL Draft Grades.
How would you grade Bill Belichick's picks?
Do you like what you see or were you hoping to get someone different.
Follow me and send me a DM on Twitter and let's discuss!
Another Left Coast Sports Post
on Twitter: Steven Van Over