Examing MLB in 2019 is Home Runs and Strikeouts
Is it Better Now?
The Steroid Age
MLB Recent Changes
The Game going Forward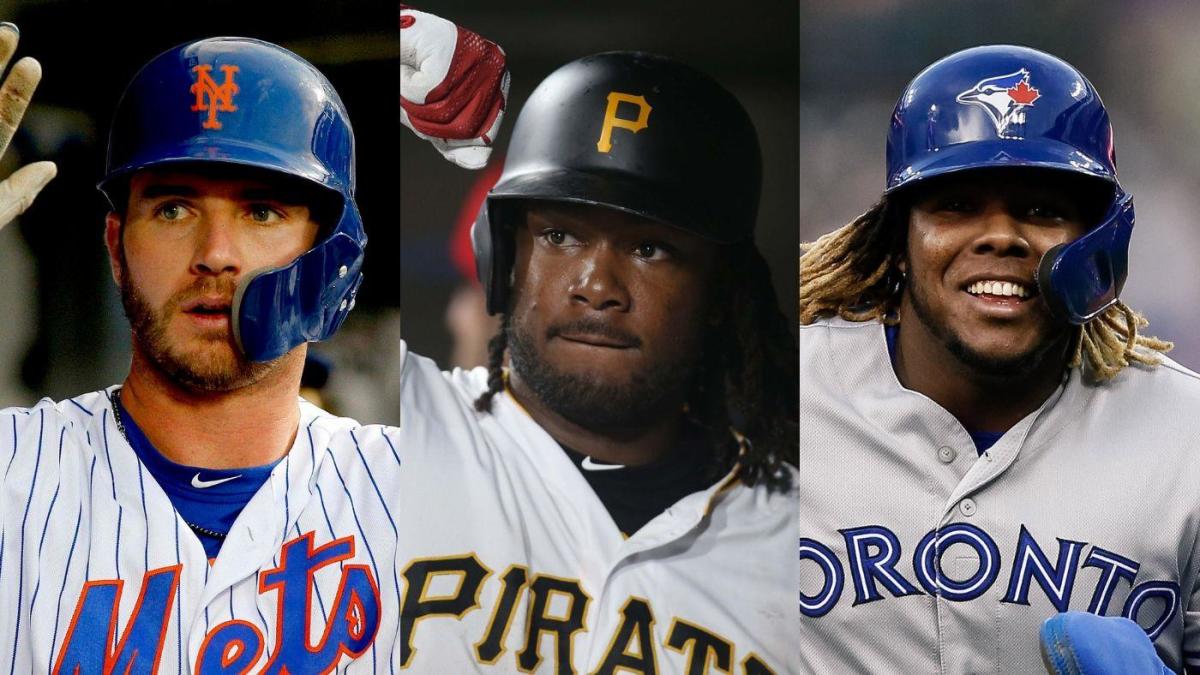 Is it Better Now? MLB in 2019 is Home Runs and Strikeouts
I grew up watching Baseball and MLB in the early 1990's right when the Toronto Blue Jays were winning Titles, sure they had the Home Runs, who could forget Joe Carters Iconic one to Win the 1993 World Series over the Philadelphia Phillies. And of course there was a lot of Strike Outs over the years from Dave Steib to Roger Clemens, to Roy Halladay, but it didn't use to be like it is now, there used to be other stuff that happens in a baseball game besides one of those two. Has it all come to Homeruns and Strikeouts in MLB in 2019?
I Remeber watching the 1992 World Series against the Atlanta Braves and I still remember the most exciting player during the whole series, "Neon" Deion Sanders, and to top it off not only did he play in the MLB but he was a Defensive Back for the Atlanta Falcons in the NFL at the same time! He didn't hit one Home Run in the 4 games he played but he was everywhere. Stealing bases, making plays in the field and getting on base over half the times he had a Plate Appearance going 8/15 in 17 AB's with 2 walks and 5 stolen bases.
Baseball was just different back then, a Home Run was almost something to get excited about, they only happened at a rate of 0.89 per game in 1992. Are the 2019 MLB Home Runs and Strikeouts better to watch now then what we had before? There was a time when players would steal bases, couches would bunt and sacrifice, and all the players wouldn't be on the same side of the field (Don't get me started on the shift). But now it seems analytics has brought things to the point where MLB in 2019 is home runs and strikeouts
MLB in 2019 is Home Runs and Strikeouts But So Was the Steroid Age
What about the Steroid Era? How does that compare to now? Players have been hitting it out of the park for years I thought? Well, the thing is some players were hitting it out of the park at an alarming rate back then, but it wasn't everyone. If we look back starting at that so Called Era, it can be debated but most people think it started sometime after 1993, it was just a handful of players knocking them out at high levels.
In 1992 Juan Gonzalez led the Majors with 43 Homeruns, and Mark Mcgwire came in at a close second with 42 but only 25 other plays hit more than 21 the whole year. In the next 8 years, things continued with Multiple players (mostly linked to steroids) hitting an awful lot of Homeruns. Sammy Sosa and McGwire were at the front until Barry Bonds hit 73 in 2001 and went on to overtake Hank Aarons Record on August 7, 2007, for most Home Runs All time.
Just over 50 players a year at that time were able to hit over 21 Home runs in a season. The high being in 1993 with 43 players hitting more than 21 and the low being in 1995 when only 22 players did, but mostly it hovered around 26 players a year getting over that 21 Home Run mark.  A lot of Home Runs by only by a certain special group of players (check MLB batting stats year to year).
Fast forward to this year where we already have 93 players with 21 HR's or more, while the game has evolved and players have gotten bigger faster and stronger. There might be an easier explanation of how far and fast the balls are leaving the park this year. A recent change to the Ball.
MLB and the Recent Changes
MLB made a switch to the balls for the 2017 season and the impact was seen by the fans and felt by the pitchers, no they were actually feeling it, blisters and nail injuries went on the rise. Players were even calling out the Ball, notably Justin Verlander who was quoted as calling the new ball "an f---ing joke". I guess the increase in strikeout that the pitchers were getting wasn't worth the cost of missing time from injuries.  MLB in 2019 is Home Runs and Strikeouts but why?
Rob Manfred Commissioner of MLB had a study done that concluded something indeed was different about the ball. The change to the ball had to do with the Density of the core, making it 40% less dense than it had previously been. This resulted in the ball having less "drag" ultimately leading to it traveling farther and faster off the bat. Interestingly enough the company which manufactures the balls is Rawlings, which in June of 2018 was bought by MLB, think into that what you will.
Just look at the numbers, this year we already have over 6550 Home Runs hit and they are coming at a staggering rate of 1.40 per game. The previous season-high in Home Runs per game was set in 2017 when it was 1.26. and only 5 times in the last 100 years has it been higher than 1.14 a game, 2000 and the past 4 years. MLB in 2019 is Home Runs and Strikeouts.
JUICED BALL HOMERUN OF LAST NIGHT GOES TO JOC PEDERSON OF THE DODGERS.

He was in shock, the announcers were in shock, and I'm sure everyone who watched it was in shock. This is perhaps the juiced ball of the month.

Or maybe the year? #juicedball pic.twitter.com/rkibM4wOZr

— JUICED BALL EXPOSED (@juicedballexpo1) September 25, 2019
How about in AAA where 2019 was the first year they introduced the new ball? Let's take a look, in 2018 between the 3 Triple-A leagues (International, Pacific Coast, and Mexican) there were 5264 Home Runs in 5974 games which had the ball only leaving the park 0.88 or less than once a game.  2019 saw numbers go up in all categories, sure they played 105 more games than they did last year but they hit 8143 Home Runs! That is 1.34 a game up almost an extra Home Run every 2 games, looks like the players in AAA have gotten loads better this year.
Some have tried to attribute the surge in home runs to the players being bigger and stronger and while that may be the case, anyone who has watched Baseball for more than a couple years can see a clear difference. Considering that MLB decides how the Balls are made and have said they want more offense don't expect any difference from MLB in 2019 is Home Runs and Strikeouts.
What Does This Mean for the Game Going Forward? MLB in 2019 is Home Runs and Strikeouts but does it continue...
While we hit another record-setting year for both MLB Home runs and Strikeouts and very early I might and it doesn't look like it will stop anytime soon. Strikeouts have surpassed the 41207 of last year with time to spare. Complete Games once again won't surpass 50 and the trend is to keep using more and more Pitchers so it will only keep dropping. If the pace of Homeruns continues then it won't be long until every team is hitting over 200 a year, we are going to have 24 at least this year...
From the beginning of MLB history through 1990 -- around 115 years -- only 22 teams total finished a season with at least 200 home runs.

In 2019 alone, 23 teams have hit 200 or more home runs -- and Cardinals this week will make 24.

Yet another reminder: This year is abnormal.

— Jeff Passan (@JeffPassan) September 23, 2019
To break it down even more and see if the trend will change we should be looking at numbers like Sacrifice Bunts, Steals, Etc. to see if the small ball aspect is truly gone from the sport. Or Defense for that matter what part does that even play anymore? Teams are shifting half their team to one side completely disregarding the skills of players like Mookie Betts, who showed what Baseball should be like firing a strike from the corner to get the runner at 3rd. Stolen bases and Sacrifice Bunts have been dropping since 2014 and are on pace for a measly 0.46 SB's per game and only 0.17 Sacrifice Bunts per game this year.
To put it in perspective the Los Angeles Angels only sacrifice bunted 4 times so far this year, sure they have Mike Trout but not all their players are him. There are 4 teams total this year who haven't had more than 10 Sacrifice Bunts, the aforementioned LAA, the Oakland Athletics, Tampa Bay Rays and Detriot Tigers have given up on moving a runner 90 feet in hopes to knock him home with a single. I guess I kind of understand where MLB is coming from, you don't really want to see a bunt when this comes to the plate. (Pictured Below Mike Trout)
What does this all mean for Baseball going forward? Probably much of the same, and if trends continue there will be even more of it going forward. Oh, how MLB in 2019 is Home Runs and Strikeouts and it's ruined the game I used to love. Maybe just maybe though we will see a change, I doubt it though.
For more Articles by me Check out the Latest in MLS Charter Flights or Week 3 NFL Power Rankings for the AFC or NFC.