Omg! Christmas came early! To be exact mark September 19 in your calendar. That's the date we will see Khabib vs Gaethje in UFC 253.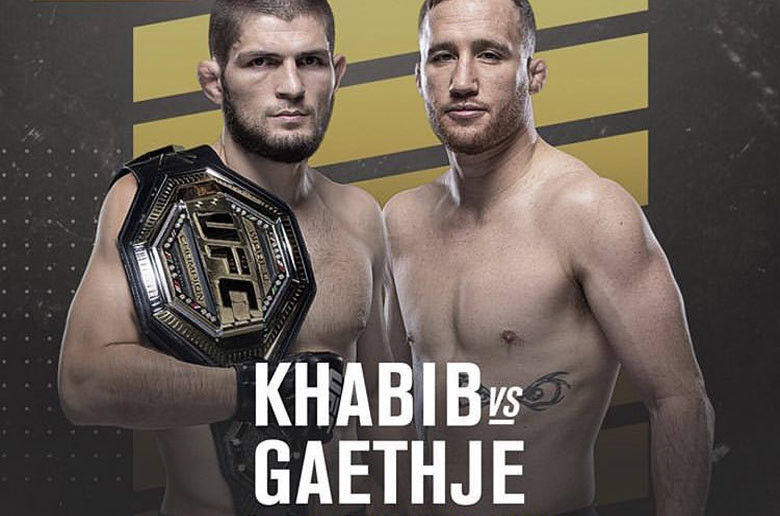 Yes, this is the official UFC 253 date and boy will this be an exciting fight.

Khabib Nurmagomedov the undisputed lightweight champion will face the interim lightweight champion Justin Gaethje. Gaethje dominated earlier this year in his fight against a fighter who was supposed to be granted title challenge but due to COVID and fight postponing Khabib could not face Tony Ferguson in the new date, thus Justin Gaethje stepped in and stole the show and any aspiration that Ferguson might have had to be crowned the new UFC lightweight champion.
Khabib vs Gaethje will be one of the most anticipated fights of this UFC year. Kbabib Nurmagomedov managed to swiftly defeat his previous opponent Justin Poirier.
and now Khabib is about to fight another Justin... Will Justin Gaethje do better than Poirier vs Khabib?
We will have to wait till September 19, UFC 253 date, however one thing is certain. Justin Gaethje stunned many in his fight vs Ferguson. His lefty was incredibly deadly and eventually TKOed (round 5) Tony Ferguson and with all the respect Tony Ferguson was getting destroyed since round 1.
Justin Gaethje is arguably the deadliest puncher in the whole lightweight division and he will face the grappling and sambo master. Gaethje does not prefer to fight on the ground but rather take advantage of his incredible punches.
It's important to note a comment from Gaethje's coach after 3rd round of his fight with Ferguson. Justin Gaethje's coach told his pupil to tone done the power of the shots and rather than punch to kill Ferguson Gaethje should land more accurate shots that would systematically weaken his opponent.
It seems that Connor McGregor will not be granted any chance for a lightweight title fight anytime this year and he may not be able to get a rematch with Khabib.
Khabib vs Gaethje Who Will Win?
I expect to see another incredible fight that either fighter can win. Khabib Gaethje fight will be a bit more technical and Khabib will make sure he does not allow Gaethje's lefty destroy his face as he did to Ferguson. It was incredible to see how many punches Ferguson could withstand.
I would argue that Khabib would not be able to sustain so much damage, that being said. Khabib will very likely seek a submission and attempt takedowns as often as he can because he will do anything to stay away from Gaethje's hammers.
If you are a true UFC fan you must watch UFC 253 Khabib vs Gaethje title weight fight.
Stay tuned for more UFC and combat sports news here on Sports Talk Line!
If you liked this post let me know via twitter who is your pick for this fight.